Beautify your surroundings with vivid winged butterflies. Find the collection here
We love making tiny collages and inserting them on journal pages and scrapbooks. You can also use these for tags and gifts.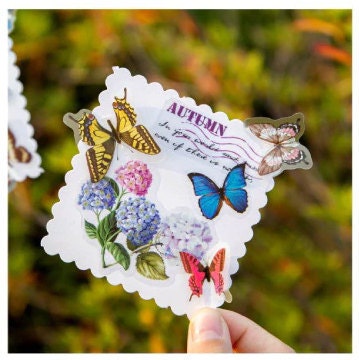 Decorate envelopes then add ribbon or twine to add an extra layer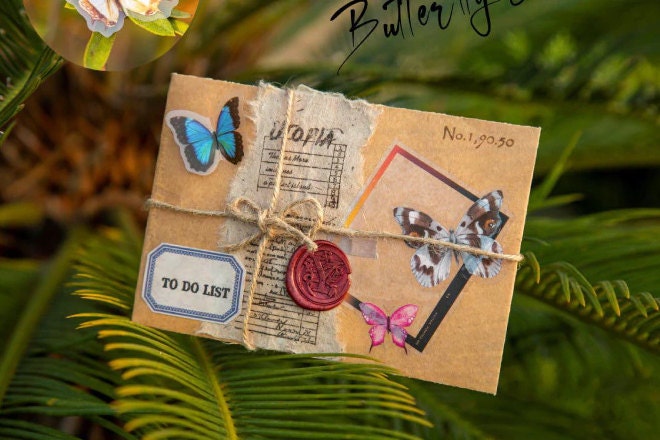 Use paper to create a butterfly collage or poem.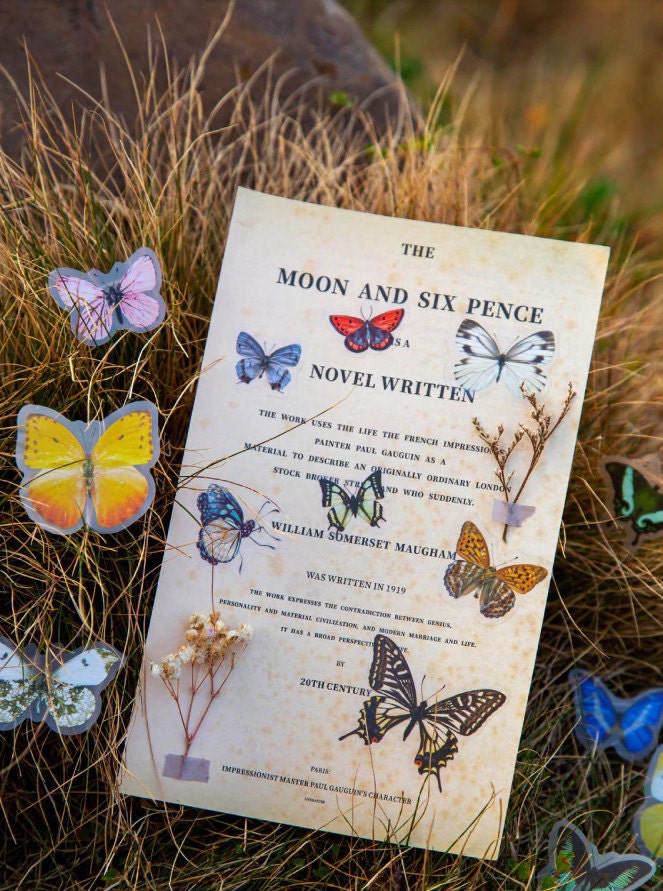 Leave the backing on the sticker and fold sticker in half to display the wings.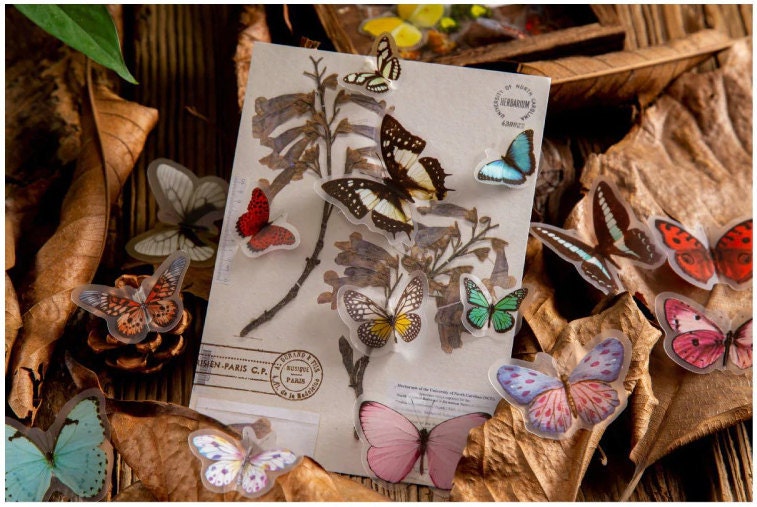 Use light colored textiles and papers with dark text, then add vivid butterflies on top to create delicate looking pages.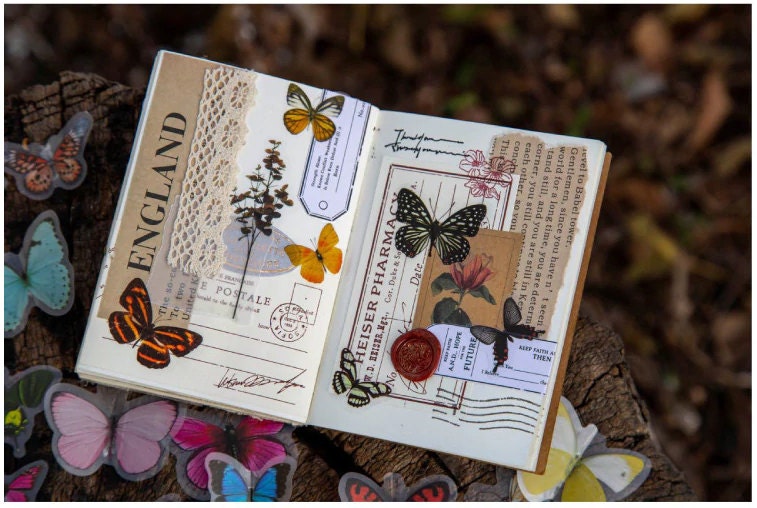 Shop the butterfly collection here: https://www.mopapo.com/listing/973112951/butterfly-collage-stickers-wings-flutter